Strict Standards
: call_user_func_array() expects parameter 1 to be a valid callback, non-static method xspf_player::inline_insert() should not be called statically in
/www/htdocs/w007debd/wordpress/wp-includes/functions.php
on line
1252
Strict Standards
: Non-static method xspf_player::tag_split() should not be called statically in
/www/htdocs/w007debd/wordpress/wp-content/plugins/xspf_player/xspf_player_class.php
on line
1259
Strict Standards
: Non-static method xspf_player::tag() should not be called statically in
/www/htdocs/w007debd/wordpress/wp-content/plugins/xspf_player/xspf_player_class.php
on line
86
Strict Standards
: Non-static method xspf_player::tag() should not be called statically in
/www/htdocs/w007debd/wordpress/wp-content/plugins/xspf_player/xspf_player_class.php
on line
1263
Strict Standards
: Non-static method xspf_player::saver() should not be called statically in
/www/htdocs/w007debd/wordpress/wp-content/plugins/xspf_player/xspf_player_class.php
on line
1265
Strict Standards
: Non-static method xspf_player::tag_match() should not be called statically in
/www/htdocs/w007debd/wordpress/wp-content/plugins/xspf_player/xspf_player_class.php
on line
1273
Strict Standards
: Non-static method xspf_player::tag() should not be called statically in
/www/htdocs/w007debd/wordpress/wp-content/plugins/xspf_player/xspf_player_class.php
on line
97
Strict Standards
: Non-static method xspf_player::saver() should not be called statically in
/www/htdocs/w007debd/wordpress/wp-content/plugins/xspf_player/xspf_player_class.php
on line
1285
Deprecated
: preg_replace(): The /e modifier is deprecated, use preg_replace_callback instead in
/www/htdocs/w007debd/wordpress/wp-includes/functions-formatting.php
on line
83
Deprecated
: preg_replace(): The /e modifier is deprecated, use preg_replace_callback instead in
/www/htdocs/w007debd/wordpress/wp-content/plugins/thumbnail-viewer/wp-thumbnailviewer.php
on line
78
Strict Standards
: call_user_func_array() expects parameter 1 to be a valid callback, non-static method xspf_player::inline_insert_after() should not be called statically in
/www/htdocs/w007debd/wordpress/wp-includes/functions.php
on line
1252
Strict Standards
: Non-static method xspf_player::tag_split() should not be called statically in
/www/htdocs/w007debd/wordpress/wp-content/plugins/xspf_player/xspf_player_class.php
on line
1295
Strict Standards
: Non-static method xspf_player::tag() should not be called statically in
/www/htdocs/w007debd/wordpress/wp-content/plugins/xspf_player/xspf_player_class.php
on line
86
Strict Standards
: Non-static method xspf_player::saver() should not be called statically in
/www/htdocs/w007debd/wordpress/wp-content/plugins/xspf_player/xspf_player_class.php
on line
1298
Strict Standards
: Non-static method xspf_player::tag_match() should not be called statically in
/www/htdocs/w007debd/wordpress/wp-content/plugins/xspf_player/xspf_player_class.php
on line
1303
Strict Standards
: Non-static method xspf_player::tag() should not be called statically in
/www/htdocs/w007debd/wordpress/wp-content/plugins/xspf_player/xspf_player_class.php
on line
97
Meine Film-Sammlung ist hier zu finden.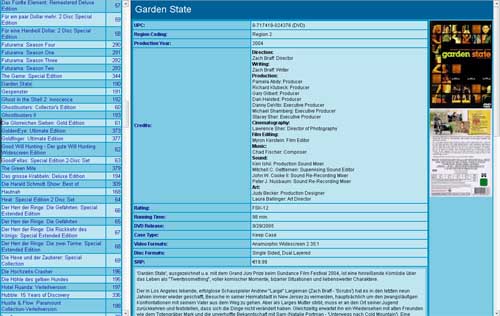 One Response to "DVD-Sammlung"

Deprecated: preg_replace(): The /e modifier is deprecated, use preg_replace_callback instead in /www/htdocs/w007debd/wordpress/wp-includes/functions-formatting.php on line 83


Excellent goods from you, man. I have consider your stuff prior to and you are
just extremely magnificent. I actually like what you have got here, really like what you are saying and the way
in which through which you assert it. You're making it
enjoyable and you continue to care for to keep it smart.

I can't wait to learn far more from you. This is really a wonderful web
site.
Leave a Reply